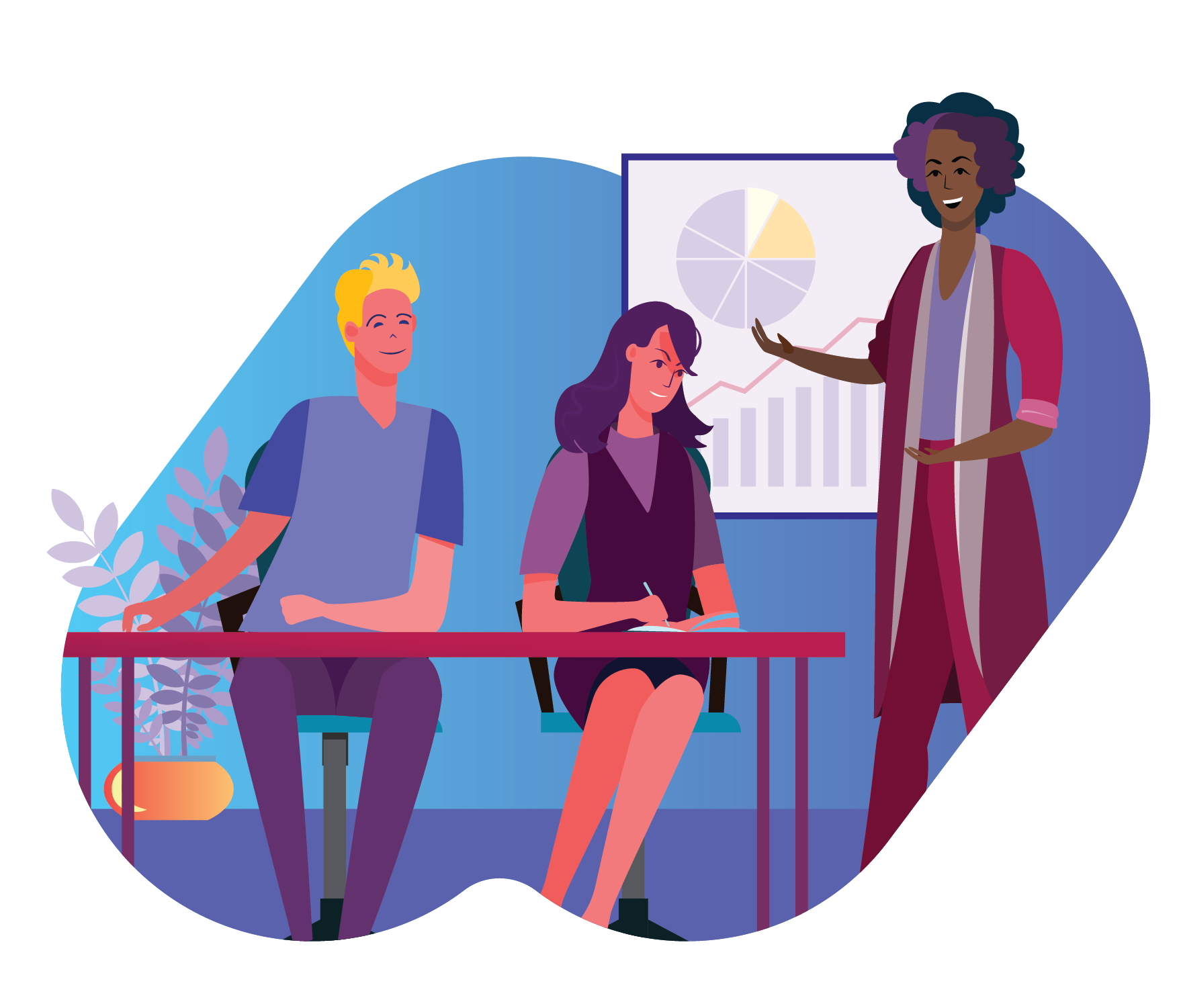 The Business Career Pathway explores careers in law, marketing, entrepreneurialism, accounting, management, and more. Business career possibilities are endless; this pathway is for students who are creative, entrepreneurial-minded, like working with people and in teams, have lots of ideas and passion, and are interested in design and development of products.
The IASC Next Business Career Pathway is for students who love to creating, think they will own their own business, interested in design and developing products. This pathway will teach expose students to the endless opportunities to use your passions for a career in business. Students will learn core business concepts such as law, accounting, marketing, computer technology use, professionalism, and more in the Business Career Pathway. Throughout the pathway, students can network with professionals and learn about career opportunities in northern Minnesota and all of the opportunities for creating their future as business professionals.

Explore courses at your school in the business career pathway
Meet your business
career Pathway Teachers
Jim Scherping
Kim Jones
Missy Bildeaux
Steve Kohorst
Nick Rothstein
Robert J. Elkington Middle School and Grand Rapids High School
business Career Possibilities
Experience Next career pathways today! Register for courses and activities through your school. Meet with an IASC school counselor or IASC Pathways teachers to enroll.
Excel at your Next Career Pathway goals with Ur Turn. Set your goals and track your pathway progress at
app.urturn.org
Contact IASC Next or your school counselor or
career pathway instructors for more information.
Join us as we partner with local businesses, education providers, economic development entities, and workforce development organizations in the Itasca Area Schools Collaborative.
WE WOULD LOVE TO INCLUDE YOU
AS A PARTNER, PROGRAM, OR BUSINESS
To help drive awareness of the NEXT Career Pathways project, we encourage you to spread the word on social media by using #NEXTCareerPathways.